Committed to investing 100% of donations amongst the most critically affected communities, the Fund's short and long-term humanitarian goals focus on food/agriculture, clean water and fuel/renewable energy initiatives.
Video by Carlos Rivera, Jose Cintron, Laura Cabrera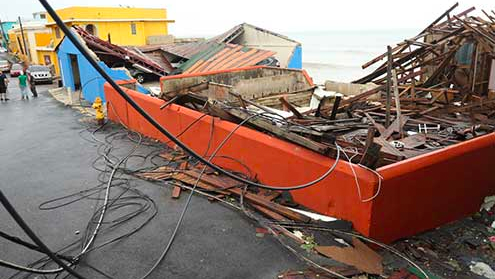 PRxPR was launched by a committed, diverse, and respected group of Puerto Rican business leaders in the US with extensive experience, broad networks, resources, and direct ties to Puerto Rico.
There are many ways that you can help Puerto Rico in this time of incredible need. Donate. Activate. Advocate. It's easy, impactful and important. 100% of monies donated go directly to the communities. Contributions to this Fund are fully tax deductible.
Our aid focuses on providing food, clean water and renewable energy to some of the most devastated communities in Puerto Rico.
HOT MEALS DELIVERED TO CHILDREN
LBS. OF FOOD DELIVERED TO ELDERS
USD IN EARTHQUAKE FIRST AID DISTRIBUTED
RESIDENTIAL ROOFS REPAIRED
Every dollar you give goes directly to the neediest. Every time you share our stories, you inform another. Every contact you make to others of influence, can change a life. Donate. Activate. Advocate. Thank you.
"An unprecedented amount of destruction due to natural disasters like Hurricane Irma and Maria's, the earthquakes, and the Covid-19 pandemic, requires an unprecedented amount of aid, support, generosity, and compassion. Puerto Rico is living a humanitarian crisis. We simply have to do more."

Carmen Báez Founder, PRxPR
"We will work closely with trusted local organizations to ensure that we provide relief in a way that will have maximum impact on the neediest communities in PR."

Jorge Silva Puras Co-Founder, PRxPR
"Hurricanes will continue to threaten our island. We are committed to help rebuild a sustainable Puerto Rico. Our grants support children, the elderly, and the sick, and focus on renewable power, food and clean water."

Marilú Medina Co-Founder, PRxPR
SEE OUR WORK IN ACTION
STAY CONNECTED